Three CS @ ILLINOIS Women among World's Top Rising Stars
Three CS @ ILLINOIS researchers were among the top 60 women engineers and computer scientists worldwide who attended the 2015 Rising Stars academic career workshop at MIT in early November. Jung-Eun Kim, Parisa Kordjamshidi, and Xiang Ni presented their research, interacted with faculty members from top institutions, and received useful career advice on launching and advancing a faculty career.
The two-day workshop included practical advice on leadership, preparing an academic statement and application, and navigating the faculty search and promotion processes, as well as informal time to network with fellow participants and workshop speakers from MIT and industry.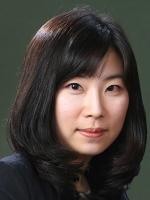 According to Kim, the workshop was valuable because it helped her understand the importance of being able to describe one's research. "You can be doing interesting work and be putting in tremendous effort, but if you fail to successfully convey the value of your work, then your academic career may suffer," she said.
A doctoral student in CS Professor Lui Sha's research group, Kim presented a talk at the workshop on a new real-time scheduling paradigm for safety-critical multicore systems. Currently, use of more than one core in a multicore chip is not yet certified for safety-critical applications such as avionics systems. Kim's novel approach, which synchronizes I/O transactions, assumes unknown task execution times, and employs budgeted generalized monotonic scheduling (Budgeted GRMS), may help enable safe use of multicore processors on such systems.
"I received good feedback about my work and my presentation from other participants and faculty, and that gave me good energy and motivation," said Kim, noting how grateful she was for the opportunity. "What I've learned will definitely impact my career and decisions."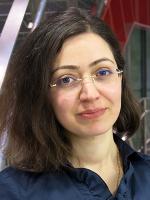 A postdoctoral researcher working in Professor Dan Roth's group, Kordjamshidi is working on a new programming paradigm called declarative learning-based programming. She is designing a new high-level language, Saul, that can be used to build intelligent systems since conventional programming languages don't facilitate the possibility of learning from messy real-world data—reasoning about it in a way that involves learning interdependent concepts. This language targets different types of users, particularly the non-experts in machine learning who are experts in other domains like biology, for example, and who need to program complex machine learning models for real-world applications.
"I'm very happy that this time and space was given to me," Kordjamshidi said. "This workshop helped me to be encouraged and think about my dreams and how I should plan now."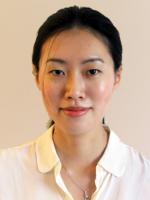 A doctoral student in CS Professor Laxmikant Kale's research group, Ni presented her research on mitigating failures in high-performance computing through runtime techniques at the workshop. She is developing runtime system techniques that can be deployed to make large-scale parallel executions robust and fail-safe.
A fourth Illinois researcher, Motahhareh Eslami, who is a doctoral student in CS faculty member Karrie Karahalios' group, was invited to attend, but was unable to participate. Her research has focused on the effects of feed personalization in social media and how the awareness of filtering algorithm's existence affects users' perception and behavior.