Forbes Prepares Two Primary Research Aims Devoted to Algebraic and Geometric Complexity Theory with NSF CAREER Award Funding
Illinois CS professor Michael A. Forbes remains dedicated to, first, developing a deterministic efficient algorithm for polynomial identity testing (PIT) while also further investigating questions behind Geometric Complexity Theory (GCT).
News | June 24, 2021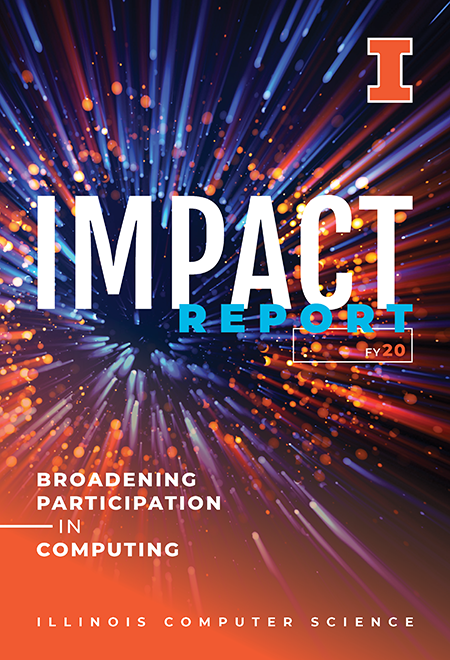 Impact Report
The Illinois Computer Science Impact Report highlights the innovations of our students, faculty, and alumni, and it recognizes their contributions to the field of computer science.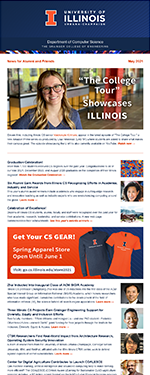 E-News
The Illinois Computer Science E-News is distributed every month throughout the year.