With Conviction and Purpose, First Two iCAN Graduates Find a New Future in Computing
Despite the challenges of welcoming a first cohort into the Illinois Computing Accelerator for Non-specialists during a pandemic, professor Tiffani L. Williams applauds Azhar Karypbayeva and Jackson Ward as they start graduate school at Illinois CS.
News | September 17, 2021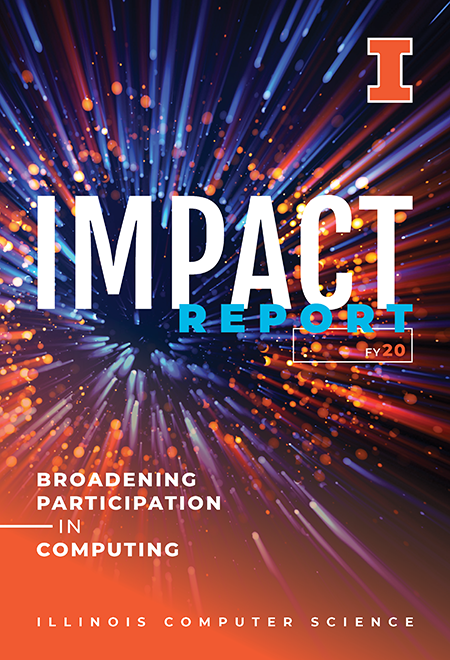 Impact Report
The Illinois Computer Science Impact Report highlights the innovations of our students, faculty, and alumni, and it recognizes their contributions to the field of computer science.
E-News
The Illinois Computer Science E-News is distributed every month throughout the year.