'Shot In the Dark' Provides Path Toward Collaborative Research That Better Predicts COVID-19 Severity
Illinois CS professors David Forsyth and Sanmi Koyejo worked with Ayis Pyrros, MD, of DuPage Medical Group to broaden knowledge extracted from X-rays and proved a more accurate modeling for COVID-19 cases.
News | January 14, 2021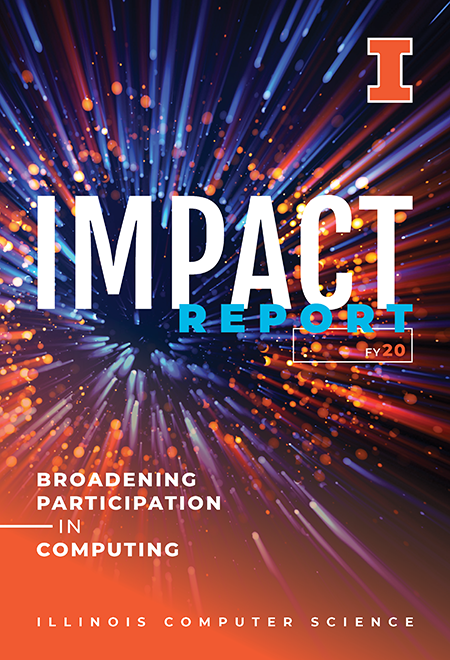 Impact Report
The Illinois Computer Science Impact Report highlights the innovations of our students, faculty, and alumni, and it recognizes their contributions to the field of computer science.
E-News
The Illinois Computer Science E-News is distributed every month throughout the year.