Illinois Computing Accelerator for Non-Specialists (iCAN)
Applications are now open for Fall 2022!
Do you see yourself in a high-tech Computing Career or pursuing a Graduate Degree in Computing? Are you looking for a program that will provide you with the training to be successful?
If you have a bachelor's degree in any field other than computer science, then the Illinois Computing Accelerator for Non-specialists (iCAN) program is designed especially for you. iCAN is a one-year (fall, spring, summer) program that results in a Computing Fundamentals Certificate.
iCAN's mission is to broaden participation in computing through an accelerated program for non-computing college graduates. Hands-on course work in computing fundamentals, individualized attention from world-class faculty, and academic and career mentoring empower iCAN students to make ground-breaking research contributions and technological innovations.
iCAN welcomes diverse college majors, such as English, business, marketing, architecture, political science, biology, creative arts, and aerospace engineering. Since iCAN students couple an additional area of expertise with computing, they bring a unique perspective that enriches computing.
Is the iCAN Program Right For You?
iCAN is suitable for all non-specialists who want a deeper understanding of computers, algorithms, and programming in order to gain entry into a high-tech career or further their education in a graduate degree program. iCAN students come from all college backgrounds (English, business, marketing, political science, biology, civil engineering) and bring a unique perspective to computing. The program does not assume any experience with programming.
iCAN offers:
A hands-on program with carefully designed courses that focus on mentorship and meeting individual student needs.
A small program with the available resources of a large Research I University.
A culture of collaboration where the best minds tackle a myriad of 21st-century problems by developing cutting-edge data science techniques and harnessing the power of petascale computing.
Thousands of creative and driven alumni who are entrepreneurs, educators, and technical visionaries. Companies who have been founded or led by Illinois Computer Science graduates are among the biggest names in the high-tech arena, including C3.ai, Malwarebytes, Match.com, Microsoft, Netscape, PayPal, YouTube, and Yelp.
iCAN students possess many of the following transferable skills:
problem solving
creativity
synthesizing information
dealing with complexity, ambiguity, and uncertainty
focus
meticulousness
resilience
Admissions Q&A Sessions
Meet with members of the iCAN team in these informal meet and greets sessions to learn more about the program and see if it could be the right fit for you. All meetings are online via Zoom. Registration is required. Click on the title of each session below for information on how to join.
Admission Requirements
The iCAN program is a broadening participation program designed for college graduates without a background in computer science. Successful completion of the iCAN program results in a student receiving a Computing Fundamentals Certificate. Below are the admission requirements for the iCAN program.
A baccalaureate degree (or higher) in any field other than computer science.
College algebra
Overall GPA of 3.0 or above.
Unofficial transcripts are accepted for application review.
Test scores: A GRE score is not required for admission into the iCAN program.
Application at a Glance
The holistic iCAN application is designed to allow each applicant to provide a comprehensive narrative of their personal and career experiences. Students will provide information not only about how a future in computing will benefit their own goals, but how computing will benefit from the richness of their own backgrounds and experiences. Below is a summary about the application process:
1. Complete the online application. When filling out the application through University of Illinois Graduate College, select application type (2020 Graduate Application), program (Computer Science) and degree (Computer Science iCAN- Non- Degree Certificate). Applicants will provide their current résumé, transcripts, contact information for two references, and eight short-answer questions. Sample questions include:
Why are you interested in the iCAN program?
Describe your skills (technical or non-technical) and experiences that would make you succeed in a computing path. What recent steps (if any) have you taken in this direction?
The iCAN program strives to broaden the participation of computing. Please share how your experiences, perspectives, skills, and talents will enrich computing.
2. Participate in a virtual interview with iCAN administration. The interview is an invaluable part of the application process as it allows the students to better understand and think about their fit into the iCAN program. The interview also allows the admissions committee to get to know the person behind the application. This will also be a chance for candidates to ask further questions to determine if the iCAN program fits into their own goals. Applicants selected for an interview will receive more information about this process upon receiving an interview invitation.
iCAN Curriculum
Completion of the iCAN program results in the Computing Fundamentals Certificate, which is completed in one year (fall, spring, summer) and consists of 20 credit hours.
Semester 1 (7 credits)
Fundamentals of Computer Science I (3 credits)
Fundamentals of Algorithms (3 credits)
Excursions in Computing I (1 credit)
Semester 2 (7 credits)
Fundamentals of Computer Science II (3 credits)
Fundamentals of Algorithms and Computational Models (3 credits)
Excursions in Computing II (1 credit)
Semester 3 (6 credits)
Computing Fundamentals Capstone (3 credits)
400-level course from the traditional CS curriculum (3 credits)
The first two semesters consist of core computer science courses in programming, data structures, and algorithms. The curriculum also incorporates an innovative excursions component that provides students with breadth in the field through reading ground-breaking research papers, doing hands-on activities with core computing tools, and gaining exposure to different programming languages and paradigms.
The final semester consists of students working on an industry or research project to leverage what they have learned in previous semesters, and they take a 400-level course from our extensive CS course catalog, which includes courses in data mining, machine learning, artificial intelligence, databases systems, etc.
Tuition & Fees
The Illinois Office of the Registrar determines the rates for Tuition & Fees. iCAN students should refer the appropriate residency category for the Grad Engineering and Engineering Related Rates, Range II.
Federal Financial Aid
Non-degree programs such as iCAN are currently not eligible to receive federal and state financial aid. For more information, visit Financial Aid at Illinois.


We have a substantial number of tuition scholarships available for the iCAN program. We work with corporate and philanthropic partners to provide scholarships to students in accordance with need and academic performance. No separate scholarship application is required.
iCAN Team

Tiffani Williams
Teaching Professor
Director of Onramp Programs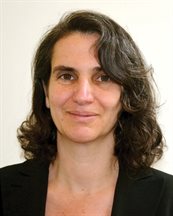 Yael Gertner
Teaching Assistant Professor

Adrienne Gulley
iCAN Program Coordinator &
Academic Advisor
About Illinois Computer Science
We're a big campus — Big 10, to be exact — with $642 million spent on research and development in a typical year. We have 15 schools and colleges, including our internationally known Grainger College of Engineering, where the Department of Computer Science resides. This substantial breadth offers many opportunities for iCAN students to impact not only computing but medicine, business, the arts, media, or whatever defines your research and passion.
The demand for computer science education has exploded because computing underpins just about every aspect of modern life. The arts, science, business, medicine, and engineering all benefit from the computational power, modeling, and thinking found in computer science. Our students and faculty are bringing their expertise to bear on many of society's most challenging problems. Illinois Computer Science has a global reputation for developing revolutionary technology—where groundbreaking research addresses real-world problems.
News | September 20, 2021