Four From Illinois CS Chosen For 2018 Rising Stars In EECS Workshop
Three Illinois Computer Science PhD students and a post-doctoral researcher have been chosen to be part of the 2018 Rising Stars academic career-building workshop at the Massachusetts Institute of Technology.
Illinois CS doctoral students Sangeetha Abdu Jyothi, Shadi Noghabi, and Mengjia Yan and post-doctoral researcher Qi Li were chosen to participate in this year's workshop, which will be Oct. 28-30.
Rising Stars provides women graduate students with mentoring and practical information to help launch and sustain academic careers.
A look at the four Illinois CS women who will be attending:
Sixth-year PhD student Sangeetha Abdu Jyothi expects to enter the job market this fall, and sees the workshop as an ideal way to get a glimpse of what life as an academic might be like.
"It covers a wide range of topics ranging from faculty recruitment process to research funding, teaching, and mentoring. I believe that this would greatly help me when I go on the academic job market this year and in my career beyond," said Jyothi, whose advisor is Associate Professor Brighten Godfrey.
Jyothi's research is focused on networking and systems, with a goal of reducing the Internet's latency.
She won both the Facebook Graduate Fellowship and the College of Engineering's Mavis Future Faculty Fellowship. Jyothi also was a research intern at Microsoft Research in 2015 and a software engineering intern at Google in 2014.
She said she is looking forward to the opportunity to listening to senior faculty talk about their career experiences.
"I believe that understanding the challenges they faced, their successes and pitfalls, can help me in planning my career ahead," she said.
---
Shadi Noghabi is a fifth-year PhD student, closing in on her degree as she works at Microsoft Research.
MIT Rising St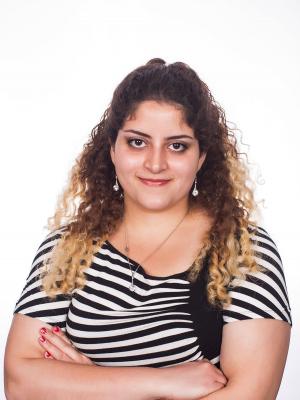 ars, she says, is perfect preparation for her "ultimate" path, a research-driven academic career.
"My passion is to work on cutting-edge and challenging problems. Generally, academic research is a perfect fit for what I am looking for as I get to work on emerging problems, continuously have the stimulation of exploring new areas, while also being able to have an impact and solve real-world problems," said Noghabi, who is advised by Professors Indranil Gupta and Roy Campbell.
Noghabi's research interests are distributed systems, cloud computing, big data, and edge computing, with work focusing on geo-distributed large-scale objects stores and stream processing systems.
Her work has been published in SIGMOD and VLDB, and her research has contributed to a number of production open-source projects. They including Ambry, LinkedIn's geo-distributed object store; and Samza, an Apache project used by more than 15 companies. Noghabi also is a recipient of the Microsoft Research Dissertation Grant and the Mavis Future Faculty Fellowship.
"This workshop is a unique opportunity to meet the top fellow students with a similar interest in academic research, along with learning from many successful academic professors about the challenges of an academic career path," Noghabi said.
---
Mengjia Yan
is a fifth-year PhD student who focuses on computer architecture with an emphasis on hardware support for security. She is particularly interested in cache-based covert side channel attacks, in which an attacker is able to stealthily monitor a system and steal information through cache vulnerabilities.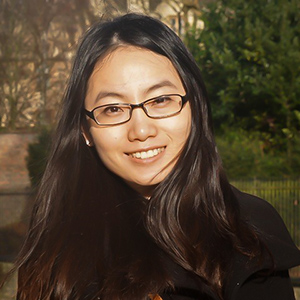 Yan is advised by Professor Josep Torrellas, and sees Rising Stars as an opportunity to learn from experienced faculty and to network, all in the pursuit of her goal of a career in academia.
"I would like to keep doing research and contribute to the field of computer architecture and security as my career goal," she said. "I am also determined to contribute in motivating and supporting more women to work in computer science and engineering."
Yan has interned at NVIDIA research and has won both a Mavis Future Faculty Fellowship and Illinois Computer Science's W.J. Poppelbaum Memorial Award.
---
Coming to Illinois CS in 2017 as a post-doctoral researcher,
Qi Li
is focused on data mining and machine learning, in particular the collection and aggregation of informati
on from multiple data sources. She is working with Professor Jiawei Han.
She says she enjoys both teaching and research, and has started working as an adjunct instructor this fall. The workshop will give her an opportunity to take further steps toward the academic career she wants to pursue.
"I want to introduce my work and myself to the fellow computer scientists and look for future collaborations," Li said. "I am very looking forward to the panels and discussions."
Li has received awards for the Presidential Fellowship of University at Buffalo, where she earned her PhD, as well as the Best CSE Graduate Research Award, and the CSE Best Dissertation Award at Department of Computer Science and Engineering University at Buffalo.