CS @ ILLINOIS Welcomes Ten New Faculty
CS @ ILLINOIS is proud to announce that ten outstanding new faculty members have or will join the department during the next year. In total, twenty-nine talented teachers and researchers have joined the department since 2013. Home to a graduate program that's consistently ranked fifth in the nation, CS @ ILLINOIS is seeing an unprecedented demand for a CS education. These additions to the faculty not only strengthen our excellence in the research lab, but help to ensure that our students' classroom experiences are second to none.
---
Adam Bates, Assistant Professor
In 2016, Adam Bates received his PhD from the University of Florida, where he was a founding graduate student of the Florida Institute for Cybersecurity. His research confronts issues of security and transparency in computer systems and networks. Within this broad area, Bates has conducted research on a variety of security topics, including SSL/TLS, cloud computing, USB, financial services, and telephony infrastructure.
His recent work has evaluated the security of mobile financial applications, introduced mechanisms that defend against USB-based attacks, and designed security-enhanced provenance-aware systems that are capable of reliably tracking and explaining system intrusions.
Bates received his B.Sc. in Computer Science in 2006 from the University of Maryland and his M.S. in Computer Science in 2012 from the University of Oregon. He has participated in graduate internships at MIT Lincoln Laboratory and EMC.
---
Timothy M. Chan, Founder Professor of Engineering
An intellectual leader in computational geometry, Timothy Chan is joining the CS @ ILLINOIS faculty in January 2017. He has been a faculty member at the University of Waterloo since 1999.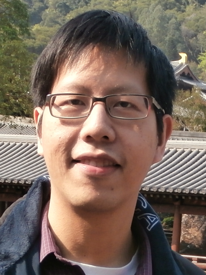 Chan has broad interests in algorithms and theoretical computer science, and he's known for many breakthrough results in the area of computational geometry. For example, he developed faster algorithms for computing convex hulls and data structures for nearest neighbor search. His current research continues to explore new fundamental techniques for processing large-scale geometric data sets.
A winner of the NSERC Doctoral Prize, Chan earned his PhD in computer science from the University of British Columbia in 1995; he completed a one-year postdoc at Johns Hopkins and then joined the University of Miami faculty as an assistant professor for three years before moving to the University of Waterloo.
---
David Chu, Associate Professor
A researcher in Microsoft's Mobility and Networking Research Group, David Chu will join the CS @ ILLINOIS faculty in the fall of 2017. Chu's research interests are in mobile systems and applications, cyber-physical systems, sensing systems, ubiquitous computing, and applied machine learning. His current work focuses on low-latency perception-aligned mobile systems, and he has contributed to Windows, Windows Phone, Xbox, and HoloLens products.
Specifically, Chu's work aims to understand what it takes for mobile devices to operate at the speed of human perception. He has worked on the Outatime project, a speculative execution system for app streaming that masks network latency and has been implemented on two high-quality, commercially-released twitch-based games.
Chu has also worked on a Kinect-like device tracking system that can fully support dynamic human motion in real-time. He received the MobiSys 2015 Best Paper Award and the MobiSys 2014 Best Demo Award.
---
Neal Davis, Teaching Assistant Professor
Neal Davis received his PhD in 2013 from the Department of Nuclear, Plasma, and Radiological Engineering at the University of Illinois, where he simulated uranium surface chemistry using density functional theory and kinetic Monte Carlo modeling.
He also studied chemical engineering and high-performance computing.
Davis has worked with the U of I Computational Science and Engineering program on developing, promoting, and teaching best practices for engineering and scientific software. He has also worked closely with Software Carpentry since 2013, teaching open science techniques, reproducibility, and task automation to domain researchers.
This fall, Davis was promoted from lecturer to his current position. He continues to promote the communication of key software development concepts and technical best practices between the engineering and CS communities.
Davis' scholarly interests include science and engineering pedagogy, nuclear materials science, high-performance computing applications, and the history and philosophy of science and technology.
---
Christopher Fletcher, Assistant Professor
Christopher Fletcher received his PhD from MIT in 2016. His research interests span computer architecture, high-performance computing, security, and applied cryptography. He will join CS @ ILLINOIS in the fall of 2017 after completing a postdoc at NVIDIA Research.
Fletcher's research focuses on how to build secure systems in the presence of powerful adversaries. A major theme in his work is to bring cryptographic techniques from theory to practice: studying not only the techniques' asymptotics, but also the constant factors and low-level implementation details that become important in the eventual system.
His doctoral work, which explored building a prototype secure processor in silicon to inventing asymptotically better cryptographic algorithms, received two best paper awards and was named as one of Scientific American's 10 "World Changing Ideas" in 2013.
---
Michael Forbes, Assistant Professor
Michael Forbes, who will join the CS @ ILLINOIS faculty in June 2017, is conducting research on the interaction of randomness, algebra, and computation. Many of today's computer programs heavily use random bits, the results of digital coin flips, to ensure efficiency. Despite decades of study, whether such randomness is essential remains a fundamental open question. This question is even open for the class of algebraic computation, where the primary operations are the familiar notions of addition and multiplication from mathematics.
Forbes' research has removed the need for randomness in important examples of algebraic computation, and in doing so, has drawn novel connections with linear algebra, the complexity of mathematical proofs, and invariant theory.
Forbes earned his doctorate in computer science at MIT in 2014, and he's currently working as a postdoctoral researcher at Stanford and the Simons Institute's program on Pseudorandomness.
---
Geoffrey L. Herman, Teaching Assistant Professor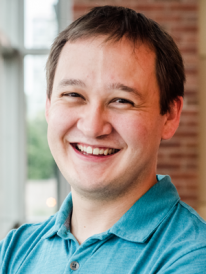 Geoffrey Herman has worked with the University of Illinois Foundry for Innovation in Engineering Education for the past four years helping faculty to reimagine engineering curricula and courses. His efforts have helped improve the College's ability to teach effectively at increasingly large scale and integrating computational skills into engineering courses.
After earning his doctorate in Electrical and Computer engineering from Illinois, Herman conducted postdoctoral research in the School of Engineering Education at Purdue University. His research interests include studying how students learn computing concepts and creating systems for sustainable improvement in engineering education. He has been awarded over $5 million in funding to improve and study CS and engineering education, and he has published over 60 peer-reviewed articles.
As an Illinois faculty member, Herman was awarded the Olesen Award for Excellence in Undergraduate Education and his been included in the List of Teachers Ranked as Excellent.
---
Sibin Mohan, Research Assistant Professor
Sibin Mohan's research interests lie at the intersection of systems and security – for embedded, cyber-physical and real-time systems, cloud computing, software defined networking and the Internet-of-Things (IoT). He's the University of Illinois lead for a National Science Foundation-funded $4 million multi-university project to develop secure and automatically reconfigurable manufacturing plants.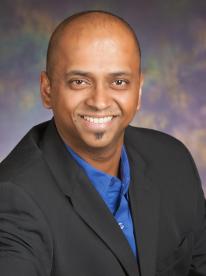 More specifically, Mohan is developing high-fidelity models of manufacturing plants that will drive decision-making for the system, detect anomalies and problems, and find alternate strategies for keeping the plants operating should a problem be detected. This work will have an impact on a variety of manufacturing processes—from automotive to consumer electronics to semiconductor manufacturing.
Before joining the CS @ ILLINOIS faculty, Mohan was a research scientist at the U of I Information Trust Institute (ITI), where he is now a research assistant professor. At ITI, Mohan leads multiple projects that aim to improve the security of real-time and embedded systems from a design perspective, as well as detecting intrusions in existing systems. He also explores the use of software-defined networking in safety-critical systems and security for lightweight cloud computing platforms. His work has applications in avionics, automotive systems and power grids, to name just a few.
Prior to working at ITI, Mohan was a postdoctoral researcher with CS @ ILLINOIS. He has also worked at Hewlett Packard's India Software Operations in the past. He earned his doctorate in computer science from North Carolina State University in 2008.
---
Edgar Solomonik, Assistant Professor
Illinois alumnus Edgar Solomonik (BS CS 2010) earned his doctorate from the University of California – Berkeley in 2014 and then worked as a postdoctoral researcher at ETH in Zurich, where he demonstrated the applicability of his work on algebraic algorithms to other domains.
His current work develops parallel algorithms for scientific and combinatorial problems. Oscillating between optimization of numerical libraries on supercomputers and purely theoretical analysis, Solomonik's research evolved rapidly, culminating in results that blur the lines between applied mathematics and computer science.

Outside of CS, Solomonik's work has had an impact on the computational quantum chemistry community. His work on communication-avoiding algorithms for matrix and tensor (multidimensional matrix) problems has led to new methods that are less costly and more scalable. In addition, he has led the development of a parallel library for tensor computations, bringing petascale performance to the most accurate methods for studying molecular structure and chemical reactions.
---
Matus Telgarsky, Assistant Professor
Matus Telgarsky's research interests are in the theoretical foundation of machine learning. Since earning his doctorate in 2013 at University of California – San Diego, he has focused on designing new standard linear prediction algorithms and boosting algorithms.
At Illinois, Telgarsky will explore neural networks and non-convex optimization problems, a topic he'd recently been working on at the University of Michigan as a postdoctoral researcher. Algorithmic solutions to these problems can be applied to engineering product design, economics, financial options pricing, and radiation therapy.
Telgarsky has shown that depth can help neural networks. In fact, there are certain problems where a polynomially sized deep network outperforms every shallow network of sub-exponential size. During an internship at Microsoft Research, Telgarsky helped demonstrate that the structure of many latent variable models can be discerned by running a power method on a tensor constructed from observed data.