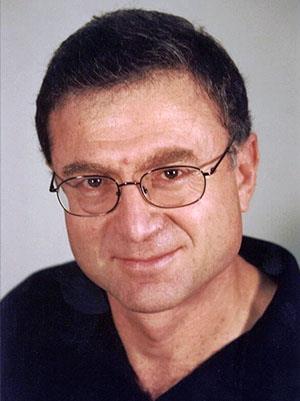 For more information
Research Areas
Honors
HONORS:
Fellow of the Institute of Electrical and Electronics Engineers (IEEE) "For contributions to mobile data management" (2012).
Fellow of The American Association for the Advancement of Science (AAAS) "For his trailblazing work in Moving Objects Databases, and for fundamental contributions to distributed and mobile systems" (2009)
Fellow of the Association of Computing Machinery (ACM) "For his pioneering research in moving object databases and for his fundamental contributions to research in distributed systems" (2001)
AWARDS:
Best vision-paper award, "Autonomous car and ride sharing: flexible road trains (Vision Paper)", the 24th ACM SIGSPATIAL International Conference on Advances in Geographic Information Systems (ACM GIS 2016).
Best student-paper award, "Thought Chart: Tracking Dynamic EEG Brain Connectivity with Unsupervised Manifold Learning", International Conference on Brain Informatics and Health (BIH 2016).
Best paper runner-up award, "Large-Scale Dynamic Taxi Ridesharing Service", the 29th IEEE International Conference on Data Engineering (ICDE 2013).
Best paper award, "Uncertain Range Queries for Necklaces", 11th International Conference on Mobile Data Management (MDM 2010).
Best papers award, "Communication Reduction for Floating Car Data-Based Traffic Information Systems", The Second International Conference on Advanced Geographic Information Systems, Applications, and Services (Geoprocessing 2010).
Best paper award, "Opportunistic Resource Exchange in Inter-vehicle Ad Hoc Networks", Fifth IEEE International Conference on Mobile Data Management (MDM 2004).