Two alumni to receive College alumni awards
Two CS alumni will receive a 2017 College of Engineering Alumni Award for Distinguished Service in April. This award recognizes alumni for professional distinction through outstanding leadership, contributions to the field of engineering, creativity, and entrepreneurship; as well as service to society, the professional community, and to the department, college, or university.
Der-Tsai Lee (MS CS '76, PhD '78), a Distinguished Research Fellow at the Institute of Information Science, Academia Sinica in Taiwan, is honored for contributions to computational geometry and design and analysis of algorithms. A pioneer in computational geometry, algorithm design and analysis, Lee is an accomplished researcher and academic leader.
Lee began his career in higher education at Northwestern University in 1978 as a professor in the Department of Electrical Engineering and Computer Science. In 1989, he took a one-year leave to serve as the program director for the Division of Computer Science and Computation Research at the National Science Foundation.
In 1998, he joined the Institute of Information Science, Academia Sinica, in Taiwan, where he served as director for more than 10 years. In 2011, he became president of National Chung Hsing University in Taiwan, serving in this role until July 2015. Today, he is a Distinguished Research Fellow and holds a joint appointment with the Research Center for Information Technology Innovation, Academia Sinica.
Lee has served as president of the Institute of Information and Computing Machinery, the executive director of the Taiwan Information Security Center, deputy director of the Taiwan e-Learning and Digital Archives Program, and chair of CODATA-Taiwan. He currently is an executive committee member of CODATA International Council for Science and a senior advisor to the president at the National Security Council of Taiwan.
During his nearly 40 years in higher education, Lee has published more than 200 technical articles in scientific journals and conference proceedings, holds three U.S. patents, and one R.O.C. patent. He is an editor of Algorithmica, the International Journal of Information and Computer Security, and LNCS Transactions of Computational Science. In addition, Lee is also the co-editor-in-chief of the International Journal of Computational Geometry and Applications, and series editor of Lecture Notes Series on Computing for World Scientific Publishing, Co. in Singapore.
Lee is a Fellow of the IEEE and ACM, an elected member of The World Academy of Sciences, Academician of Academia Sinica, and has received the Humboldt Research Award from the Alexander von Humboldt Foundation in Germany. From 2010-2016, he served as the Humboldt Ambassador Scientist in Taiwan. Recently, he received a German-Taiwanese Friendship Medal from the German Institute of Taipei. In 2014, CS @ ILLINOIS awarded him the Distinguished Alumni Educator Award.
A retired vice president at IBM, Sandra Rankin (BS CS '74) is being honored for her expertise and leadership in the areas of software and hardware development at IBM, where she worked in information technology for more than 33 years. Rankin led efforts in software and hardware development on mainframes, personal computers, business applications, and emerging software industry standards. She has also held leadership positions in worldwide product support.
She began her IBM career as a programmer and software designer in Poughkeepsie, NY, where she led projects focused on improving the performance and capacity of IBM's mainframe operating system software. In 1983, she went into a management role and was responsible for designing new software and hardware features in IBM's mainframe systems.
Rankin transferred in Austin, TX, in 1994 to work on IBM's personal computer and small server operating system. She was promoted to director in 1999 and returned to New York, where she led a project to develop the latest Internet technologies.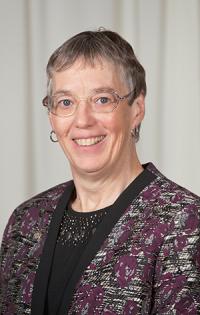 She also ran a small consulting business to test out these new technologies with customers to prove their readiness for commercial business. She worked with many of the vendors in the computer industry to set standards for Internet technologies such as Java, XML, and service-oriented architecture.
In 2002, she led the worldwide customer support team for IBM software and was responsible for maintaining a high level of customer satisfaction. She was promoted to vice president in 2006 and managed the mainframe software and firmware development teams. Rankin was responsible for a team of 3,000 people in labs all over the world with a budget of $250 million.
Born and raised in Illinois, Rankin met her husband, John, in Altgeld Hall on campus during a two-semester differential equations course. Her hobbies include hiking, gardening, reading, and rooting for the Chicago Cubs, New York Yankees, Chicago Bears, and of course, the Fighting Illini.
She retired from IBM in 2007 and she and her husband live in Danbury, CT, where she volunteers with local nonprofits as a board member and consultant, focusing on strategy, process, and effective use of IT. She received a 2013 CS @ ILLINOIS Distinguished Alumni Award. In 2012, she and her husband established an undergraduate scholarship in the department to help attract and retain more women in the computing and IT fields.