Parents' story, impact of Grainger Foundation match inspire Mei-Chin Tsai to provide major gift to fund scholarships
Like a lot of parents, Mei-Chin Tsai's mother and father pushed her to focus on education. But that push came with a greater sense of urgency than most.
Tsai's mother and father saw their own schooling come to an abrupt end in 1945 when they were still in grade school. Japanese rule over Taiwan ended and education in the Japanese they grew up speaking ended, as well.
"You are 11 or 12, the language and education system change completely, and you stop studying," Tsai said.
Their story and advice helped chart Tsai's path, which included a PhD from CS @ ILLINOIS in 1994 and the long career she continues at Microsoft as a principal group software engineering manager.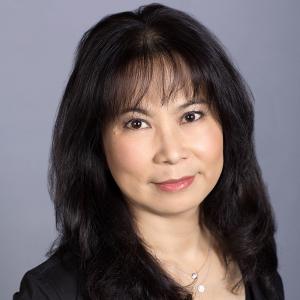 Her parents' story also helped inspire Tsai and her husband, Chuck Chan, to provide a major gift toward undergraduate scholarships. They have joined an expanding roster of CS @ ILLINOIS graduates leveraging
matching funds from the Grainger Foundation
to increase CS scholarship support.
Tsai and Chan were also able to take advantage of Microsoft's match program, quadrupling the size and impact of their gift.
"Each dollar becomes four dollars of impact," Tsai said. "It is just so gratifying that your contribution goes so much further."
Education is a major focus of the couple's philanthropy. They have been deeply involved with buildOn, a nonprofit that builds schools in Haiti, Nicaragua, Nepal and a number of African countries.
"We have raised funds for about seven or eight schools over the years through our buildOn fundraising page," Tsai said. "For my husband and I, providing opportunities for education, is very special."
That desire to give back is derived from watching her own parents labor to raise a family without the benefit of much education.
"My father was a truck driver and my mother was a housekeeper," she said. "They always told me if I do not wish to have that (kind of) job, I need to pursue my education."
So she did, first at National Taiwan University and then, through scholarships from the Taiwanese government and the University of Illinois, at CS @ ILLINOIS.
The Illinois campus and the community beyond, she found, had so much to offer. And Tsai wanted to experience all that she could.
"I was playing in badminton tournaments, I took up figure skating because you've got this wonderful ice rink. I wanted to try ballet, so I tried one or two semesters of ballet. Also I did pottery at a community center in Urbana," she said.
Tsai went directly from CS @ ILLINOIS to Microsoft, and, aside from a break when her son, Wesley, was young, she's been there ever since.
Tsai manages a team of about 50 engineers. Her primary responsibility is for the .NET language and runtime, which is the execution environment for the Microsoft-developed C# language. The technology's staying power has been a major reason she remains at Microsoft.
"It's really nice to know that the software you build, it's critical and is widely used."
Tsai's ties back to CS @ ILLINOIS led her to encourage her 17-year-old son to visit the campus. He liked it enough to apply, and is waiting to hear the results.
Wesley, she said, grew to share her appreciation for the opportunity ahead of him after interviewing his grandparents for a school project, hearing the same stories that drove his mother.
"He realized, wow, he is really, really lucky because of the environment here in the U.S. where he has so many opportunities," Tsai said.
The Grainger Foundation has been a longtime supporter of the University of Illinois at Urbana-Champaign. Now through the end of 2019, the foundation will match all donations made to the College's Engineering Visionary Scholarship Initiative, including department endowments like the CS Visionary Scholarship Fund and the Chan-Tsai Scholarship.