Illinois to Lead 2 of 7 New National AI Institutes, Adve to Direct AIFARMS
The National Science Foundation and the U.S. Department of Agriculture's National Institute of Food and Agriculture have announced seven new national artificial intelligence institutes, with two based at the University of Illinois at Urbana-Champaign. Each of the new institutes will receive about $20 million over five years.
Vikram Adve, the Donald B. Gillies Professor in Computer Science, will lead the AI Institute for Future Agricultural Resilience, Management, and Sustainability (AIFARMS), which is funded by the USDA-NIFA.
Huimin Zhao, the Steven L. Miller Chair in Chemical Engineering and professor of chemistry, biochemistry, biophysics, and bioengineering, will lead the NSF-funded AI Institute for Molecular Discovery, Synthetic Strategy, and Manufacturing, also known as the Molecule Maker Lab Institute. Illinois CS professors Jian Peng and Saurabh Sinha will lead two of the institute's four research thrusts.
AI Institute for Future Agricultural Resilience, Management, and Sustainability
AIFARMS will help develop a prototype autonomous "farm of the future," anticipating a world in which low-cost AI-driven systems enable breeders and farmers to achieve large improvements in yields and profitability with minimal or even positive environmental impacts. The institute combines deep research expertise with strong education and outreach programs in digital agriculture to grow a diverse workforce with AI skills, reach rural and other underserved populations, and create a global clearinghouse to foster community-wide collaboration in AI-driven agricultural research.
"I'm excited and humbled to be leading the AIFARMS Institute. Illinois and our partner institutions are world leaders in the areas of Computer Science, Artificial Intelligence, and Agriculture Research, and these strengths are reflected in the breadth and depth of the AIFARMS team," says Adve. "By fostering close collaborations between these researchers, and by growing and diversifying a workforce skilled in digital agriculture, we have an exciting opportunity to help address some of the most daunting challenges faced by world agriculture today."
AIFARMS is anchored in the Center for Digital Agriculture, which is co-directed by Adve and Matthew Hudson, a professor of crop sciences. The team includes researchers from Illinois, University of Chicago, the Donald Danforth Plant Sciences Center, Michigan State University, Tuskegee University, USDA Agricultural Research Service, and Argonne National Laboratory.
In addition to Adve, Illinois CS faculty and affiliates who are part of AIFARMS include Girish Chowdhary (Associate Director of Research), Katherine Driggs-Campbell, Saurabh Gupta, Kris Hauser, Jingrui He, Julia Hockenmaier, Heng Ji, Sanmi Koyejo, Alex Schwing (Associate Director of Research), Paris Smaragdis, Hanghang Tong, and Tiffani Williams (Associate Director of Education and Outreach).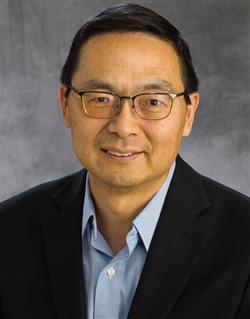 AI Institute for Molecular Discovery, Synthetic Strategy, and Manufacturing
The Molecule Maker Lab Institute will focus on developing new AI-enabled tools to accelerate automated chemical synthesis and advance the discovery and manufacture of novel materials and bioactive compounds. It will also serve as a training ground for scientists with combined expertise in AI, chemistry, and bioengineering.
"Over the past decade there have been major advances in both AI and automated chemical and biochemical synthesis, making the timing for the launch of the MMLI both judicious and urgent," says Zhao. "Synergistically integrating these powerful disciplines now has the potential to dramatically accelerate and advance the manufacturing and discovery of molecules with important functions that address major unsolved problems in society. Not doing so would result in a major missed opportunity for the U.S. research community."
The multi-institutional effort also includes collaborators across the Illinois campus, the University Laboratory High School, Ulsan Nation Institute of Science and Technology, Northwestern University, Penn State University, and Rochester Institute of Technology.
Illinois CS faculty and affiliates who are part of the Molecule Maker Lab Institute include Jiawei Han (Executive Committee), Heng Ji, Kenton McHenry, Jian Peng (Leading Thrust 1: AI-Enabled Synthesis Planning), and Saurabh Sinha (Leading Thrust 3: AI-Enabled Manufacturing of Target Molecules and Materials).
Driving innovation
"AIFARMS is exactly what we mean when we talk about delivering on the land-grant research university mission in the 21st century," says Chancellor Robert J. Jones, himself a distinguished crop sciences researcher. "Bridging the enormous potential of artificial intelligence with the science, engineering, and practice of agriculture offers the opportunity to solve some of the most critical challenges of our generation on a global scale. We're very proud to be chosen by NSF as the home for this center that we truly believe will change the world's agricultural future."
"These new AI institutes speak to the strength of our faculty's dedication to staying at the forefront of research and creating collaborative, interdisciplinary partnerships on campus and beyond," says Grainger Engineering Dean Rashid Bashir. "Grainger Engineering's research is committed to bettering the world in all facets of life, and AI poses a unique and valuable space to innovate."
"Just as prior NSF investments enabled the breakthroughs that have given rise to today's AI revolution, the awards being announced today will drive discovery and innovation that will sustain American leadership and competitiveness in AI for decades to come," says NSF Director Sethuraman Panchanathan.
For more information: