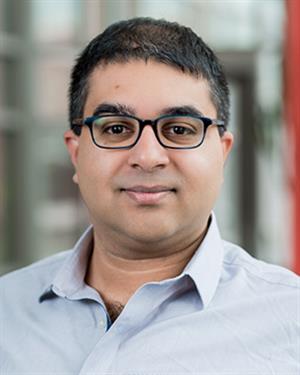 For more information
Education
Ph.D., Computer Engineering, Cornell University, 2014
M.S., Computer Engineering, Cornell University, 2014
B.S., Computer Science, State University of New York at Binghamton, 2007
B.S., Computer Engineering, State University of New York at Binghamton, 2007
Academic Positions
Assistant Professor, University of Illinois at Urbana–Champaign, Computer Science, January 2021 – present
Special Faculty Systems Scientist, Carnegie Mellon University, Electrical and Computer Engineering, August 2016 – December 2020
Postdoctoral Research Associate, Carnegie Mellon University, Electrical and Computer Engineering, September 2014 – August 2016
Graduate Research Opportunities
I am looking for motivated graduate students who are interested in joining me at Illinois, so if that sounds like you, please contact me!
Research Interests
Data-centric computer architectures and systems
Processing-in-memory
Memory and storage systems
Computing platforms for smart cities, autonomous vehicles, robotics, and genomics
Research Areas
Courses Taught
CS 233 - Computer Architecture
CS 296 - Honors Course
CS 498 - Arch. for Mobile & Edge Comp.