2017 Distinguished Academic Achievement Alumni Award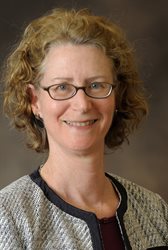 An Illinois Computer Science faculty member since 1987, Marianne Winslett is known for her information management, data security, and scientific database expertise. She was the co-leader of the TrustBuilder project that resulted in the development of new approaches to access control and authentication for use in open computing environments.
Winslett served as the director of the Advanced Digital Sciences Center (2009-13), a University of Illinois research center in Singapore addressing grand challenges in data analytics, health monitoring, smart grid, and interactive digital media. While overseeing ADSC's educational focus, Winslett led research on ways to guarantee privacy in biomedical data analysis.
Beyond supervising 24 PhD theses, for more than a decade, Winslett also served as an advisor for first year graduate students and a mentor for female graduate students. Her dedication to the students was recognized in 1999 with the College of Engineering's Stanley H. Pierce Award.
Winslett was elected an ACM Fellow in 2006, and she received the NSF Presidential Young Investigator Award in 1989. At Illinois, she was recognized as a University Scholar, one of the highest recognitions for a faculty member. Winslett earned her doctorate in computer science from Stanford University and worked as a member of the technical staff at Bell Labs for two years before coming to Illinois.