2016 Distinguished Alumni Service Award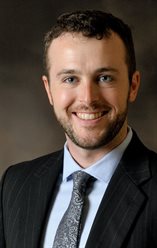 In 2013, Dan Kaufman began his career at Affirm, the San Francisco-based consumer finance company, with the customer operations team. More interested in using his problem-solving talents, Kaufman soon transitioned from the operations team to recruiting, identifying and hiring new talent for the startup firm, which delivers honest financial products to consumers. In an 18-month span, he helped grow the number of employees from 20 to 80.
Today, Kaufman is a product manager with Affirm, where he addresses back-end services and customer-facing communications. A loyal and energetic alumnus, Kaufman initiated and helped plan Affirm's first-ever CS @ ILLINOIS alumni event in the summer of 2015, which drew more than 70 Bay Area Illinois alumni, including Affirm's co-founder and CEO Max Levchin (BS 1997). This event enabled alumni to engage and network with each other and with CS faculty and administration.
As a student, Kaufman was active with the college's Engineering Council, where he planned and executed various corporate-student events, including the Engineering Expo career fair.